The aerospace industry demands absolute reliability in every component. WHI has been exceeding the highest standards in the aerospace industry for over 65 years.
Utilizing the latest in programming and design technologies WHI's engineering department offers custom solutions for tooling and fixtures, as well as programming and design services to optimize production and improve product quality. Beginning with solid models, we develop fixture designs, CNC programs, CMM programs and layouts all tied together electronically to prevent errors and ensure the highest quality.
Our Engineering department is equipped to handle the most complex and problematic parts. We are experienced, highly skilled problem solvers and operate with urgency to assist our customers with challenging issues.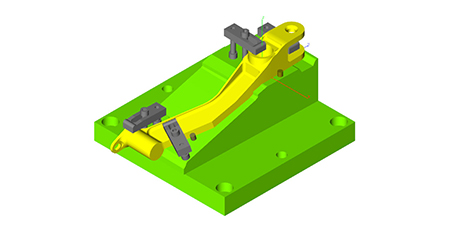 WHI's Engineering Markets
---
WHI has extensive engineering capabilities across a wide range of end markets