The aerospace industry demands absolute reliability in every component. WHI has been exceeding the highest standards in the aerospace industry for over 65 years.
Since 1951, WHI has focused on providing high performance, precision engineered forgings for mission-critical applications in the aerospace, defense and industrial markets. A broad range of forging capabilities, deep history, proven engineering expertise, value-added services and commitment to excellence make WHI a trusted partner for all of our customers.
We specialize in working with a wide range of metals to meet the demanding requirements of our customers. Our metal experience includes custom forged products made of carbon, alloy, stainless steel, copper, nickel, titanium, aluminum, and other ferrous and non-ferrous grades. We verify 100% of the incoming raw material for proper alloy quality.
We have strong partnerships with top tier melt facilities, supplying the strongest and cleanest raw materials available in the market. We are also able to source custom-melt materials uniquely suited to individual applications.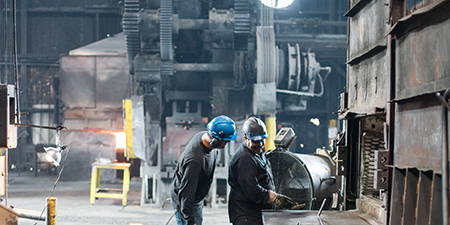 WHI is able to quickly design and build new tooling in-house, allowing us to accommodate prototypes with industry leading fast turnarounds. We also maintain an inventory of over 5,000 forging dies to expedite the production of replacement and/or spare parts.
To complement our forging capabilities we also offer in-house metallurgical laboratory services, non destructive testing, and heat treating services.
WHI's Forging Capabilities
---
Our broad range of forging equipment, engineering expertise, and experienced workforce allow WHI to manufacture forged components from virtually any metal available in a variety of sizes and complexities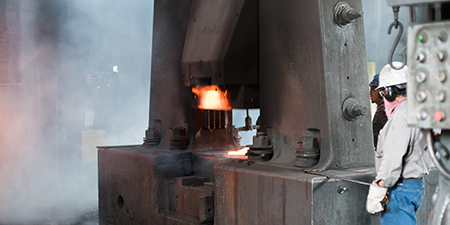 ---
Hammers
---
Ranging from 2,000-16,000 pounds
---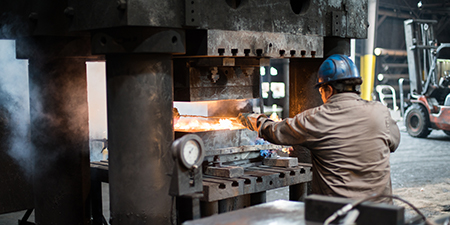 ---
Hydraulic and Mechanical Presses
---
Ranging from 250-2,500 tons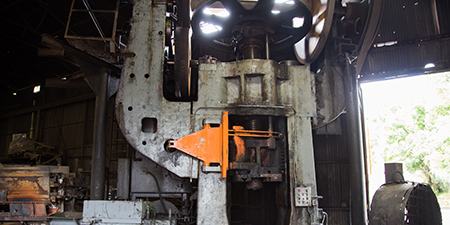 ---
Screw Presses
---
---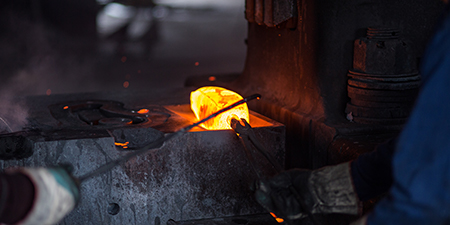 ---
Upsetters
---
WHI's Forging Markets
---
WHI has extensive forging capabilities across a wide range of end markets