The aerospace industry demands absolute reliability in every component. WHI has been exceeding the highest standards in the aerospace industry for over 65 years.
Quality is fundamental to high-precision CNC machining and critical to our customers' manufacturing, so we make substantial, ongoing investments in quality assurance. WHI has 15,000 square feet of dedicated quality assurance space and performs a variety of testing and inspection services for our customers. We incorporate rigorous in-process inspection methods utilizing statistical techniques to monitor process performance and make adjustments proactively.
All testing services are performed to the highest level of quality and in accordance with a variety of federal, military and customer-specific requirements. As a testament to our emphasis on producing high quality forged and machined parts,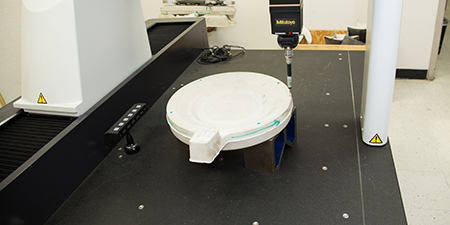 WHI has maintained ISO 9001 and AS9100 certifications since 2000, and our Fort Worth facility has maintained NADCAP accreditations since 2004.
WHI's Inspection Markets
---
WHI has extensive inspection capabilities across a wide range of end markets