The aerospace industry demands absolute reliability in every component. WHI has been exceeding the highest standards in the aerospace industry for over 65 years.

NADCAP (National Aerospace and Defense Contractors Accreditation Program) is an industry-managed approach to conformity assessment of 'special processes' that brings together technical experts from prime contractors, suppliers and representatives from government to work together and establish requirements for approval of suppliers using a standardized approach. Unlike traditional third party programs, NADCAP approval is granted based upon industry consensus. WHI maintains NADCAP accreditation for Heat Treating, Chemical Processing and Non Destructive Testing at its Fort Worth facility.
WHI's NADCAP Heat Treating services include normalizing, annealing, tempering, stress relieving, solution annealing/solution heat treating and straightening. Providing NADCAP heat treating in house, WHI can control the variables of delivery and documentation.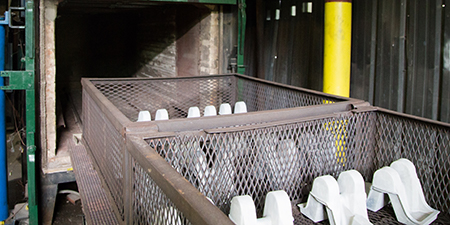 WHI's NADCAP Chemical Processing services include pre-penetrant etching. WHI's NADCAP Non Destructive Testing services include liquid penetrant testing and magnetic particle testing.
NADCAP approved processes ensure the highest quality and consistency while our in-house expertise provides shorter lead times to customers.