The aerospace industry demands absolute reliability in every component. WHI has been exceeding the highest standards in the aerospace industry for over 65 years.
WHI has been a trusted supplier to the aerospace industry for more than 65 years, and we are proud to have many of the world's leading aircraft manufacturers as long-standing customers. WHI is well positioned to expand its role in serving our trusted partners by bringing value beyond our traditional content with our extended services.
Our extensive experience in meeting the exacting needs of the aerospace industry allows us to provide precise and integrated solutions that improve performance, reduce costs and shorten lead times. With extensive capabilities in forging, precision machining, assembly, engineering, inspection and NADCAP processes, WHI is an ideal partner to serve as a one-stop-shop for aerospace customers.
Our products can be found a wide variety of commercial and military platforms, including: 787, 777, 767, 747, 737, G650, G550, G280, HondaJet, F-35 JSF, C-17, F-15, F- 16, C-17, C-130, KC-135, AH-64, CH-47, UH-1, UH-60, S-76, E-2D, B-52, B-2, and V-22 among others.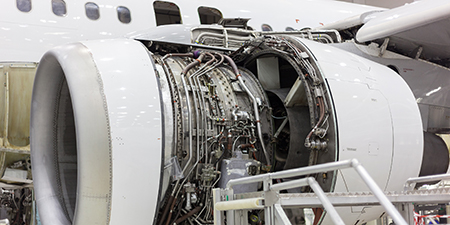 With an inventory of over 5,000 forging dies covering a variety or aircraft flying today WHI stands ready to assist with on-going production requirements as well as expedited demand surges for replacement spares.
Each of WHI's facilities is ISO 9001 and AS 9100D certified, and ITAR compliant with each registered with the U.S. Department of State.
WHI's Aerospace Capabilities
---
With a full range of vertically integrated capabilities and a highly experienced workforce, WHI is the ideal partner for aerospace customers.