WHI has a long history of serving defense customers and is well equipped to handle the evolving needs of this critical industry. We understand that our customers in the defense industry are under constant pressure to deliver to military programs on time and on budget.
WHI works with both governmental and private entities to meet the needs of the defense industry by providing the highest quality products while meeting strict delivery requirements. As a result of our expertise and focus on quality, WHI forgings and machined components can be found in a variety of military and defense applications including aviation, weaponry and ordnance.
When manufacturing components for defense projects, accuracy, process control and documentation are essential. At WHI, we have the experience, certifications, staff and equipment required to competitively produce critical defense parts and ensure on time delivery.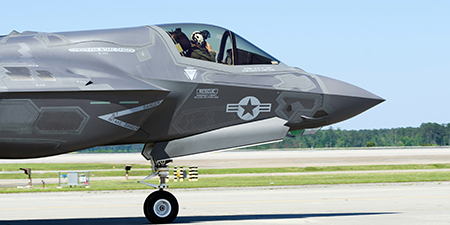 Each of WHI's facilities is ISO 9001 and AS 9100D certified, and ITAR compliant with each registered with the U.S. Department of State.
WHI's Defense Capabilities
---
With a full range of vertically integrated capabilities and a highly experienced workforce, WHI is the ideal partner for defense customers.