The complex world of semiconductor and device manufacturing requires familiarity with a nearly infinite number of process and equipment variables. WHI's long history supplying precision machined components for applications in the semiconductor industry has allowed our team to become experts in the finishing, cleaning, testing, and handling of items for semiconductor equipment manufacturers.
Our experience in meeting the exacting needs of semiconductor industry customers allows us to provide integrated solutions that improve performance, reduce costs and shorten lead times. With extensive capabilities in multi-axis precision machining, assembly, engineering, and inspection, WHI is an ideal partner to serve as a one-stop-shop for semiconductor customers.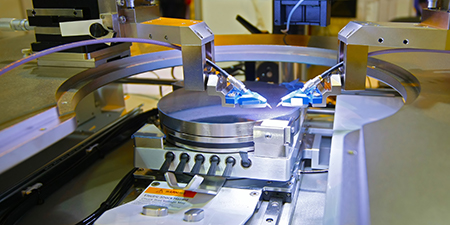 WHI's Semiconductor Capabilities
---
With a full range of vertically integrated capabilities and a highly experienced workforce, WHI is the ideal partner for semiconductor customers.